Community Prevention Collaborative of Madison County
Mission Statement: The mission of the Coalition is to enhance the well-being of youth and adults in Madison County by reducing high-risk consumption of substances through community engagement and prevention efforts.
Vision Statement: Create a healthier Madison County where the community thrives.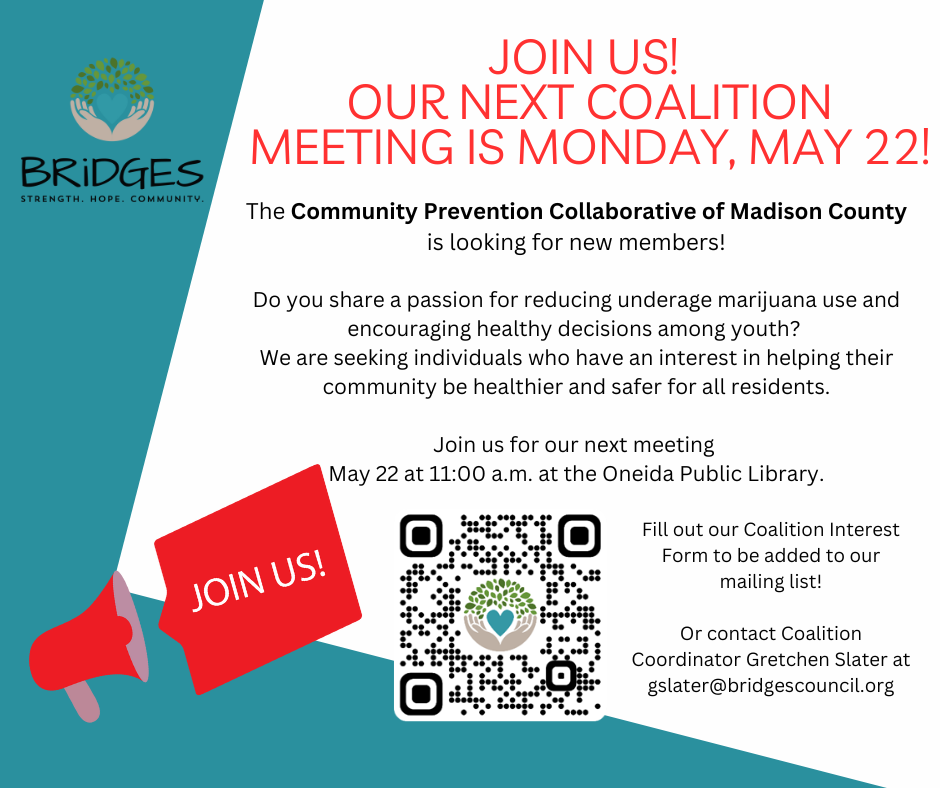 Join our mailing list – click here to complete the Coalition Interest Form!